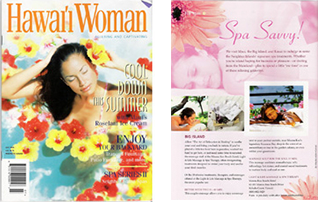 HAWAII WOMAN MAGAZINE
REVIEW OF RELAXING HAWAIIAN SIGNATURE SPA TREATMENTS   –July 2005 issue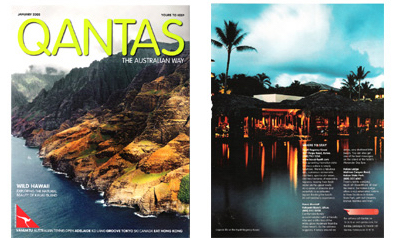 QANTAS MAGAZINE
EXPLORING THE NATURAL BEAUTY OF KAUAI ISLAND   –January 2005 issue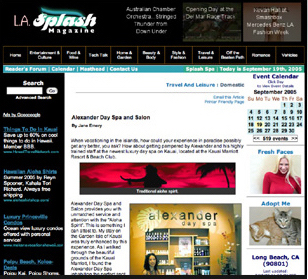 LA SPLASH MAGAZINE
Alexander Day Spa and Salon provides you with unmatched service and attention with the "Aloha Spirit'. This is something I can attest to. My stay on the Garden Isle of Kauai was truly enhanced by this experience. As I walked through the beautiful grounds of the Kauai Marriott, I found the Alexander Day Spa inhabiting the perfect spot for a spa tucked away in it's own environment within the beautiful surroundings. It was elegant, yet relaxed. -Jane Emery – LA Splash Magazine

Alexander Day Spa & Salon was voted:
✦ "Best Massage" in The Garden Island Newspaper's 2006 "Best of Kauai" Reader's Choice Awards
✦ 
2006 Kauai Island News "People's Choice Awards"

✦ Midweek 2011 "First Place – Peoples Choice Awards"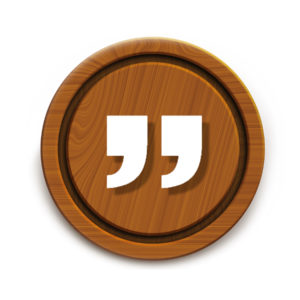 My wife and I did a couples massage one day, then came back for solo massages 3 days later. April and Jasmine were attentive , pleasant, and amazing massage therapists! They both worked on our trouble spots and gave us tips to keep them from recurring. The surroundings were calming and comforting. I had a bit of a sunburn and they even gave me some aloe lotion to help soothe the burn! Solid recommendation for sure.
-Billy H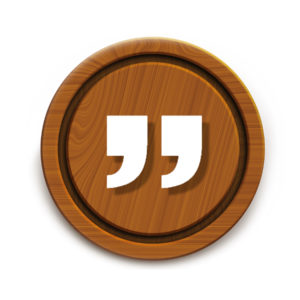 Loved my massage. Really it was Perfect. My Therapist was awesome. She knew how to make my back better. Very good at what she does. They also offer massage outside on the beach. I used the spa. Its a great way to unwind. BTW I had the 80 min massage.
-Joe M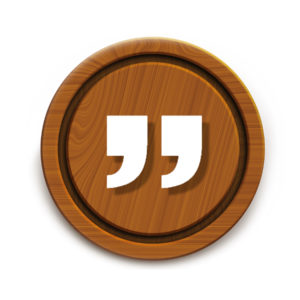 Amazing massage!! Les was the name of my massage therapist and he was phenomenal!! One of the best massages I have ever had! If you schedule a massage I would definitely request him!!
-Rita W